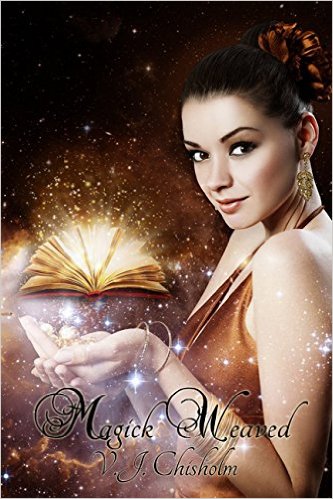 *Magick Weaved (Deal, Not Free) by V J Chisholm, Nicola Ormerod, Nancy Medina. Cost: $1.99. Genre: Adult Romance Deal, Sponsor, Ghosts, Witches & Wizards, Paranormal Romance. Rated: 4 stars on 1 Reviews. 32 pages. ASIN: B01BA275S6. Reviewers: This is an entertaining little read! The author managed to pack a good amount of punch in a few words! Fans of short paranormal romps will enjoy this!
***Wuthering Heights by Emily Brontë. Price: Free. Genre: Gothic Romance, Classics, Victorian. Rated: 4.4 stars on 4,179 Reviews. 258 pages. ASIN: B00QFR8A5Y.
*Shades of Gray (Amaranthine Book 1) by Joleene Naylor. Price: Free. Genre: Paranormal Romance of the Day, Sponsor, Vampire Romance, Paranormal & Urban Fantasy. Rated: 4.6 stars on 34 Reviews. 251 pages. ASIN: B002RHP5D6. Reviewers love it: This is one of those books which start with a bang and keep going! Highly entertaining! I found the author's sense of humor wonderful! You can't help but love the main character and wonder what will happen next. Best read of the year!